Hi lovelies, I'm happy to share with you today my daily skincare routine. First of all,my skin type is dry/combinations (oily T-zone and dry on the cheeks) .My skin concerns at the moment is dark circles/fine lines under eyes, uneven skintone, occasional breakouts and lack of hydration. I've tried quite a lot of skincare products and yet here are the only items that stays and suits perfectly with my skin type.
MY MORNING SKINCARE ROUTINE: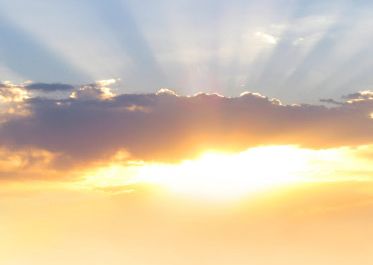 I use this cleanser from Marykay The Timeswise 3 in 1 cleanser in the morning. This cleanser makes my skin so soft and look fairer. The small granules helps to exfoliate the dead skin as well. I squeezed a pea size amount and gently massage all over to my face and neck . It is mild and creamy yet never breaks me out.
After a cleansed face, I pour a sufficient amount of this
Clinelle
Purifying Toner in a cotton ball and gently apply all over my face and neck
next step is my eye cream, I use the Antipodes Kiwi seed oil .It is by far my most love eye cream.It has a refreshing scent of natural ingredients.such as avocados and kiwi seed oil. I feel the sudden coolness after application and helps on brightening the dark circles of my eyes. I can see the result on diminishing fine lines too after a long term of usage.
The next step is the moisturizer, just a pea size amount is enough to cover my entire face and neck. I use the Clinelle's Moisture Glow. It's super mild and safe to use for acne prone like me.
a
nd lastly the most important part of my morning skincare regime is the SUNSCREEN!
Non sticky and lightweight.Keeping me protected from harmful UV rays and sunlight.
MY NIGHT TIME SKINCARE ROUTINE:
Before washing off my face, I use an oil -free eye makeup remover first to gently remove my makeups especially the mascara. This oil-free eye makeup remover is simply great. It easily removes my eye makeup and waterproof mascara's without loosing the hair strands of my lashes. It's safe to use on eyes and face and never breaks me out as well.
after the makeup has been removed, I cleanse my face with this cleansing gel from Clinelle. It deeply cleanse my face and doesn't have any tight dry/ feeling after washing. Works perfectly fine with me.
Then I apply next the Clinelle's Purifying Toner again,
And lastly my favorite face oil the Trilogy's Rose Hip Oil. Not just helping me to diminish the acne scars but also keeping my face soft and hydrated .
here are some extra treats for my face that I do once a week
My Beauty Diary Mask (Reviews here)
One of my favorite Mask the Clinelle's Snow White Mask
For my acne spots treatments, I use the Neutrogena Acne Spot Treatment (Photos and review soon ).
So there you have it:) This is the products that I've been using lately and found to be effective. I've included some
interesting
skincare products this time in my routine and currently on a trial mode. So please stay tune for the reviews on them once the testing period is done. How do you care for your skin? Have anything to share?
Stay happy , healthy and Gorgeous always ...Have a fab day!